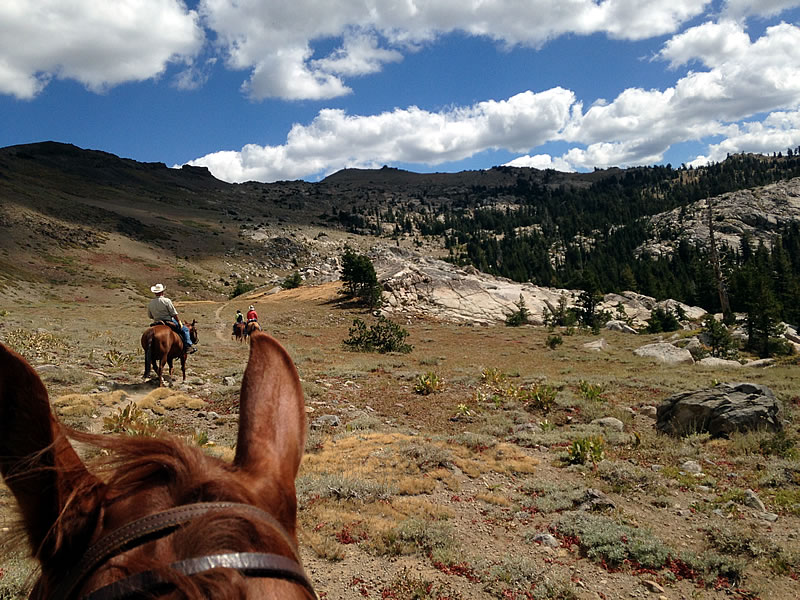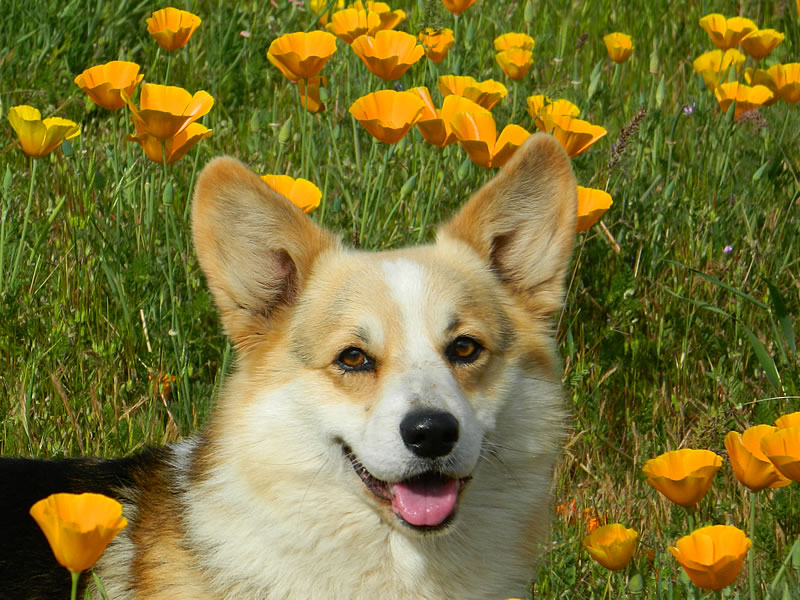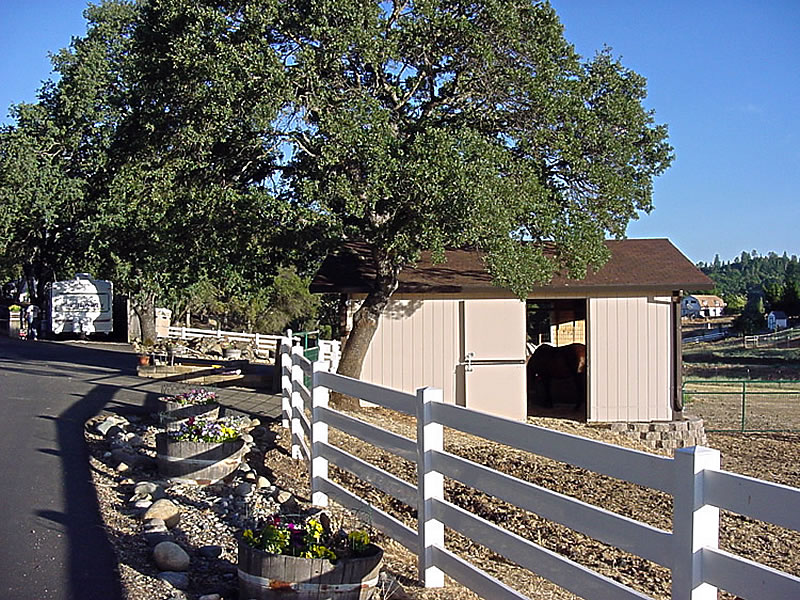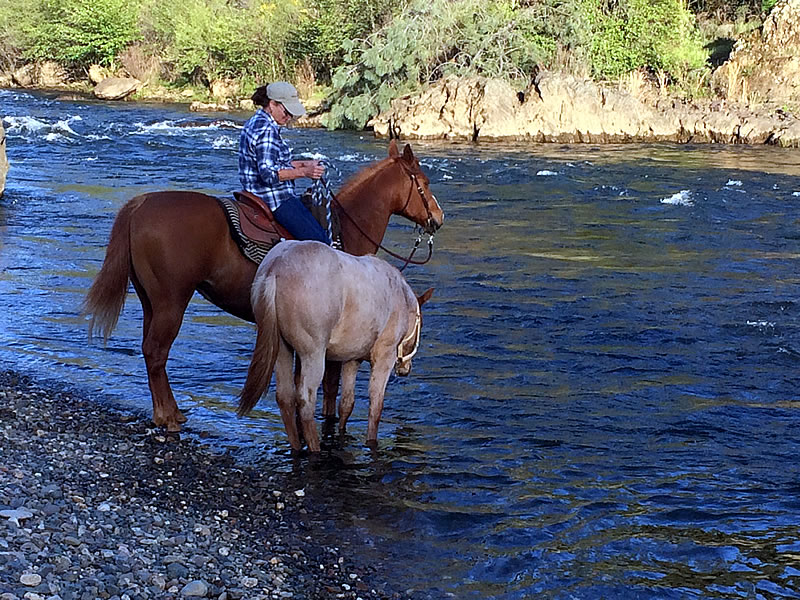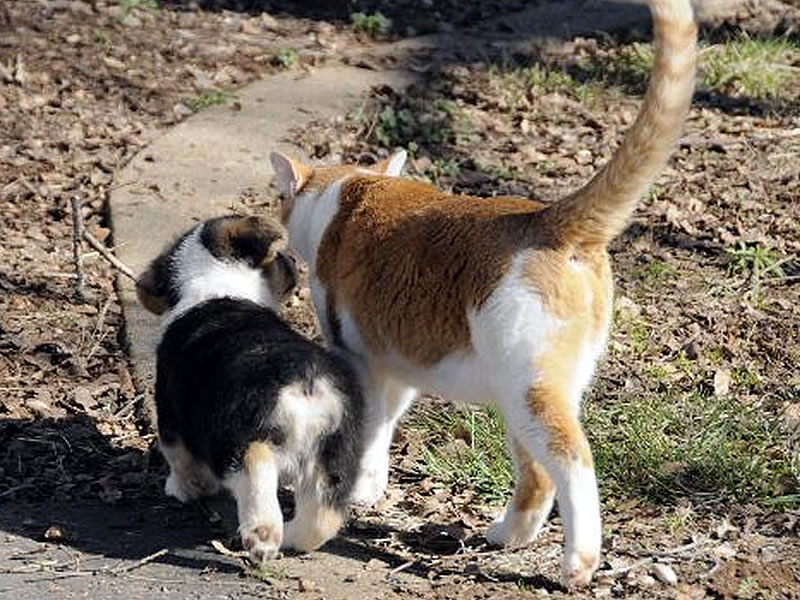 About

We've been here in Shingle Springs, in beautiful El Dorado County, CA, since November 2000. After looking for a very LONG time, we finally found our dream-come-true. Five gorgeous FENCED acres with a tremendous house, barns and lots of HD and trailer parking - just right for our business, family and all our critters.
We are very happy here doing chores, riding our horses and raising dogs, watching the sun shine and enjoying the almost perfect California weather. Specifically, we breed Pembroke Welsh Corgis (PWC). We enjoy riding our trusty trail horse duo at the river nearby, in the mountains, at the beach and horse-camping all over northern CA.
---


For a chuckle:
No puppies available right now. Stay tuned in early 2024.
To be added to my current waitlist, please email me with information about your facility, experience with dogs, your work/school schedule and if you have other pets or kids. I primarily breed for show dogs. However, not every puppy is a show prospect so I'll place my pet pups in the most suitable home based on their own individual personality
rather than in the order an inquiry is received
. I WILL attempt to honor color/gender preferences when possible.


EMAIL: frelop@RockyLRanch.com
Our pups are not for retail sale. I am happy to answer any other questions you may have. All health testing, pedigree information, photos and info about the parents can be found in the litter links.
Photos and more information HERE about the April, 2023 litter.
Photos and more information HERE about the July, 2022 litter.
Photos and more information HERE about the March, 2021 litter.
Photos and more information HERE about the other March, 2021 litter.
Photos and more information HERE about the Apr, 2019 litter.
Check the Golden Gate PWC club and the PWC Club of America for responsible breeders.
Stay sane and STAY away from internet puppy mills like PuppySpot and PuppyFinders. Or any breeder who advertises puppies for sale but cannot produce OFFICIAL health test results or AKC registration for the parents. Also beware of demands for non-refundable deposits for "Holding a spot" for unborn puppies. Most likely you will lose your money and never see a pup.
AKC/UKC CH Misty Ridge Rumblestiltskin ROMX,
MXP MJP OFP T2BP CGC TKN
Many of his offspring have done very well in the show ring and in performance events around the country, including PWC Specialties. Presently Parker has sired 16 AKC Champions and Grand Champions which has earned him his Register of Merit Excellent status. Currently he has offspring in TX, WA, CA, MI, ID, CO, AZ, AL, FL, OR, PA, WY and Australia.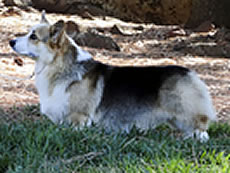 CH Misty Ridge Rumblestiltskin ROMX, aka "Parker," came to us from Colorado. He finished his AKC and UKC Championships quite young and then competed to the Masters level in AKC agility events for over 7 years. He is now retired but still is available for stud. Most recently, he won Best Veteran in Specialty Show at the 2022 GGPWCF Specialty at age 13.
A few of Parker's Kids
(click photos for larger view)
Champions and Grand Champions to date:
GCH CH Rocky L Pennies From Heaven
BISS GCHS CH Corwinn Incredible Dash
GCHB CH Smithshire's Clear Red Celyn
GCH CH RACH Dreamwinds Midnight Rendezvous
GCH CH Larklain Parkers Femme Fatale
CH Rocky L SS Aero Smith
CH Zephyrs Morton Seasoned Black Pepper
CH Cadrmn Rocnl Luck Be A Lady
CH Cadrmn Rocnl's Lucky Spot
CH Corwinn Brave Merida
CH Corwinn Disney Magic At Pemhill
CH Corwinn Foxlore Ryder Flynn
CH Desprado Just Elegance
CH Dreamwinds Dark Warrior
CH Golden Road Halfling Prince
CH Golden Road Catherine Elizabeth
Rocky L Schrodingers Cat, "Axel" (AKC Pointed)
and The Girls
(click photos for larger view)
Larklain Cowboy's Lonesome Dove Currently being shown. [Pedigree]
---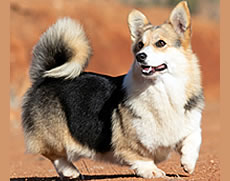 Nireno La Tache, "Tasha" Australian Import
[Pedigree
] [
Health Records
]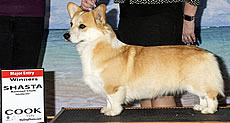 Meet our boy "Axel." He's made some beautiful pups currently being shown.
[Stud Contract] [Pedigree] [Health Records] avail for stud, Frozen ONLY.
---
Axel & Tasha's daughter Rocky L Kemosabe,"Comet" has almost finished her AKC Championship with 3 majors.
[
Pedigree
] [
Health Records
]
Contact Us
Quick Contact
Email: (preferred) frelop@RockyLRanch.com (preferred)
Thanks!

I 'll get back to you as soon as possible.
For a chuckle: